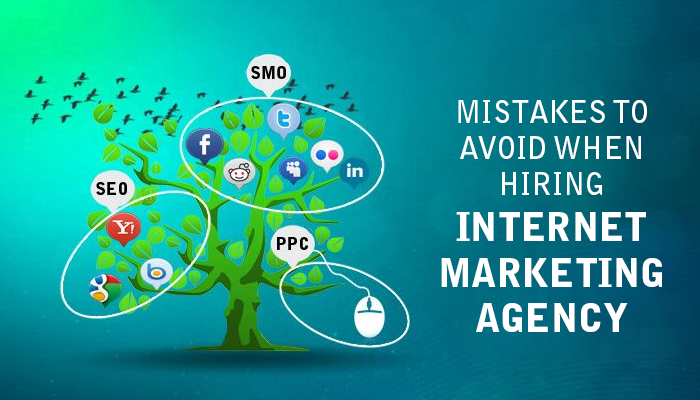 Nowadays everyone is hiring a digital marketing agency for their business and that's because of the below-given reasons:
Require assistance in growing their business

Requirement of a more robust web presence

Fixing the mistakes made by  the previous SEO company
A significant number of companies nowadays select the wrong digital marketing agencies and land up getting no growth or success. Here are some of the mistakes that should be avoided when hiring a digital marketing company.
Falling for shiny packages
One can easily fall for this. You must have learned in your school not to judge a book by its cover and now you need to apply that. If a digital marketing agency presents beautiful, high-tech marketing pitches for you, you must think about whether they are right or the polished presentations are just luring you. 
Falling for secret sauce pitches that appear to good to be true
If a marketing agency brags too much about their "secret sauce" or different tactics, don't lean yourself towards it. Don't shake hands with companies that just make empty promises. Look for the agency that has a proven track record. 
Picking a cheap digital marketing company
In the case of internet marketing, you will get what you have paid for. Many cheap SEO companies use black hat techniques like paid links, cheap content, too many keywords stuffed, which will actually penalize you rather than getting success.
No research
An important step that people avoid while choosing a digital marketing company is research. What Google shows on the top results, you cannot pick them up without any research. Look at the company's reviews, talk to their clients, read their blogs and understand whether the agency is right for you or not.
If you are looking for a reliable internet marketing agency, visit us at SocialHi5 and get amazing digital marketing services that will surely be fruitful for your business growth.