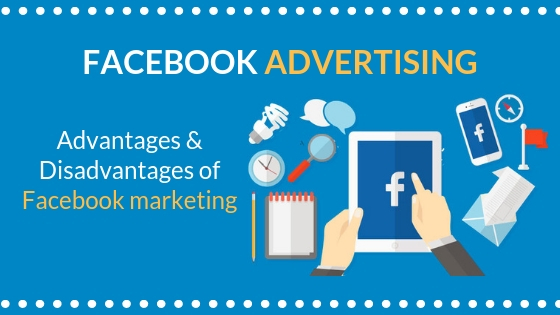 Fifteen years down the lane, Facebook continues to be the largest online social media platforms with over 2.45 billion monthly active users worldwide. Birthdays, anniversaries and all your ' red-letter days', Zuckerberg knows it all. Gaining immense popularity over the years, Facebook is more than just a medium of communication. Nonetheless, it has become a massive market for business persons. Facebook marketing primarily refers to creating a Facebook page or group to target people and attract potential customers. With comprehensive features available, Facebook allows you to form a business or individual groups and develop potential customers for the services you have to offer. 
Be it food, cosmetics, electronics, health and medicine, clothing or education, all sorts of businesses can be promoted via Facebook catering to a vast number of potential audiences. With over 26% of users in the age group of 26-35, the page owners may well know whom to cater to. One of the most critical aspects of successful marketing via Facebook is providing a regular update with details about the services one offers. While  Facebook advertising doesn't require one to be an expert in it, but running the page well with consistency is the key to keep your customers engaged.
Marketing via Facebook offers a wide range of advantages.
Finding the exact audience is always the key. Facebook provides the right target group for your brand, keeping in mind the age and interest of people.
Shunning all the offline modes of advertising, Facebook marketing is just a click away ( simple and easy) 
You don't have to burn a hole in your pocket as the advertising expenses are comparatively less.
One can never undermine the fact that Facebook has global mass exposure which aids in developing your brand value.
SocialHi5 is one such online advertising agency offering Facebook advertising services and other marketing methods, helping your brand rule the online market world. To clear all the marketing dilemmas, visit the website and take a step further in creating your brand value.